H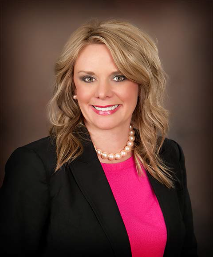 OPKINS COUNTY CLERK
Keenan Cloern
24 Union St, Madisonville, KY 42431
Phone (270) 821-7361 | Fax (270) 326-2091 (Vehicle Licensing) | Email: This email address is being protected from spambots. You need JavaScript enabled to view it.
The Hopkins County Clerk's Office offers the following services plus many more. Automobiles are licensed. People record legal documents. Businesses file property liens. Couples apply for marriage licenses. Notary Publics are commissioned. Delinquent real estate taxes are collected. Citizens register to vote. Keenan and her deputies are happy to serve each person with Value, Integrity and Performance. This office treats all citizens with VIP service.
More about Keenan Cloern:
Over the years the Clerk's Office has moved into the technology age, becoming faster, easier, and more efficient for taxpayers to access their services. By staying current with all the technology that becomes available assures the preservation of the counties' documents and legal records. for generations to come, saving time and money for the taxpayers and the Clerk's Office.