PACS / HOPKINS COUNTY ASSISTANCE CENTER INFORMATION
The PACS/Hopkins County Assistance Center works in conjunction with all other agencies for the betterment of our County.
All applicants must meet Kentucky State Poverty Guidelines and be residents of Hopkins County.
The Assistance Center provides clothing, furniture and household items to individuals who meet the guidelines of the center.
The Assistance Center accepts all donations and will provide tax deductible statements.
If you know of any child in Hopkins County that does not have proper shoes or clothing, please call our office for help.
Back to School Program in Hopkins County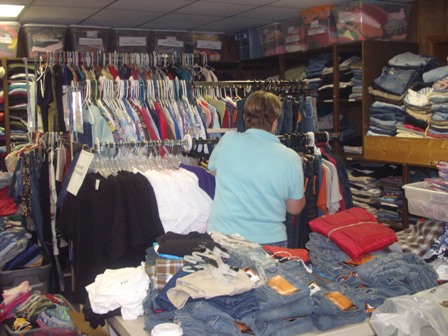 Freddie Stafford, Director
PACS/Hopkins County Assistance Center
130 Branch Street, P.O. Box 427, Madisonville, KY 42431
Phone (270) 821-8114