Hopkins County Fiscal Court is exploring options for increasing broadband access for residents. Information will be posted on this page as it becomes available.
In the meantime, we invite you to take our survey to let us know about Internet availability in your area. The survey is for Hopkins County residents only.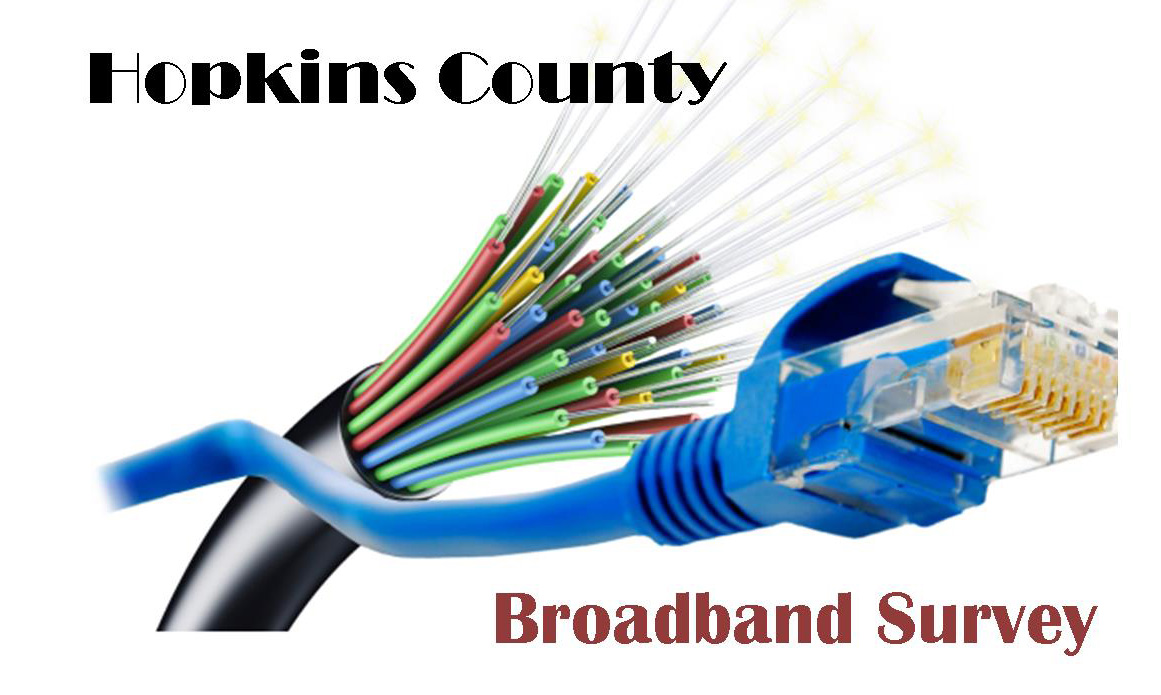 *Broadband Survey Response Map*
*Cell & Radio Tower Locations*
Letters of Support

Madisonville-Hopkins County Economic Development Corporation
Hopkins County Regional Chamber of Commerce
Madisonville-Hopkins County Board of Realtors
Hopkins County Cooperative Extension Service
State Representative Myron Dossett
State Representative Jim Gooch, Jr.
State Representative Melinda Gibbons Prunty
Current County Franchise Agreements
Insight Communications Midwest